Yorkshire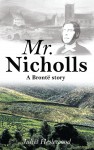 A Brontë Story
By Juliet Heslewood
An old man is asked to remember the Brontës. Wasn't he taught by the famous sisters in school? John looks back and recalls how, as a young boy, he liked to spy on the family from his secret post, high in Haworth's church tower, opposite their home.
His own village is one mile away, across the moors. He lives with his shoemaker father and his sisters who work in the local woolen mills. Things change here when Mr. Nicholls, the Haworth curate, builds a small church for its Anglican residents.
John gets to know him. When he does well at school, John is given extra lessons by Mr. Nicholls. The two become close – not only through their work, but because John learns that his master is deeply in love with Charlotte Brontë. John is surprised to learn that she, and her sisters, have become famous writers. For him they are familiar individuals.
He encourages Mr. Nicholls to pursue Charlotte, especially when she loses her siblings and now lives alone with her father. But Mr. Brontë is against Mr. Nicholls, despite his good work in the parish. When it seems he must leave – perhaps to go to the other side of the world – John is alarmed. Yet he has learned much about affection. Over the years he too has become fond of a girl in his village.
The story is based on known events in the lives of the Brontës and the role John played in witnessing Mr. Nicholls's anguish, as well as his final success.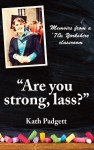 Memoirs from a '70s Yorkshire classroom
by Kath Padgett
Kath Padgett arrived as a naïve, newly-qualified graduate teacher of modern languages just as the pop band Dawn were topping the charts with 'Knock Three Times,' Spangles were the sweets of choice and orange mini skirts with shoes from Freeman, Hardy & Willis all the rage.
'In those first two years, I laughed and cried, encountered wonderful and inspirational people, many of whom turned out to be lifelong friends and, in addition to learning how to teach, was taught how to learn. I learned about strength of character, tough love and the things that really mattered in life.'
This is the story of those early teaching years. The characters and black humour, the rawness, deprivations and an instilling of hope as much as education.
As much a social history of the time – including original letters received from parents – she deals with playground tragedy, first foreign trips and staff room politics, emerging on a career path that saw her ultimately spend 46 years as a teacher.
These recollections of inner-city secondary school life in early 1970s Yorkshire are
as poignant and entertaining as they are nostalgic.
"My story is in no way all sweetness and light, cute and slushy. It's earthy, gritty and heartbreaking, yet at the same time rewarding, challenging, life-changing and vital…"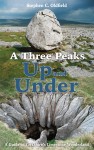 A Guide to Yorkshire's Limestone Wonderland
By Stephen C. Oldfield
The Yorkshire Dales are dominated by majestic mountain Ingleborough and its neighbours Penyghent and Whernside. Familiar to charity fund-raisers as the 'Three Peaks' of marathon walks, their inner secrets remain largely unknown.
In A Three Peaks Up and Under Stephen C. Oldfield explores every corner of this enigmatic landscape in riveting detail. No stone is left unturned – revealing the awe-inspiring shafts of great potholes, the legendary caves and waterfalls, as well as archaeological treasures that inspired explorers of years gone by.
After outlining the origins of these karst masterpieces, life-long walker and caver Oldfield examines Britain's finest limestone area with fresh eyes. He uncovers hundreds of highlights from the Boggart of Hurtle Pot to the bone crunching giant of Yordas Cave, from the vastness of Gaping Gill to the rib-bending confines of the Cheese Press.
Laced with humour and personal touches that are bound to have even serious cave explorers chuckling into their beers, its chapters take the reader up onto the peaks and plateaus, and then down into the easiest 'wild' caves of the area – resulting in a new level of intimacy with this great landscape. A Three Peaks Up and Under will sow the seeds for many years of adventure in this magical area.