Books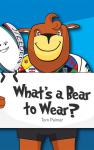 By Tom Palmer
There was once a bear. A big brown bear. And his name was Grubber. But Grubber was not happy. RLWC2013 was about to kick-off … it should have been an amazing day … but Grubber had a problem. A BIG PROBLEM!
What's A Bear to Wear? is a new picture book for young children featuring Rugby League World Cup 2013 official mascots Grubber and Steed. Rugby's newest double act were created by Mark O'Hanlon based on the designs of three young designers – Emily Sixsmith, Sam Bithell and Luke James. The book's original illustrations are by Alex Thomson.
So dive right into What's A Bear to Wear? to discover what the problem is and find out how Steed helps Grubber to to solve it.

More Details
This book is produced in association with Try Reading, a new project for public libraries. It celebrates and promotes the sporting event of the year - Rugby League World Cup 2013, while encouraging more people to read and to have a go at writing and drama. The project is being funded with an award from the National Lottery supported £6 million Grants for the arts libraries fund by Arts Council England.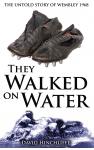 ON SALE NOW
By David Hinchliffe
With an introduction by Mike 'Stevo' Stephenson


Watersplash! Forty-five years on it remains one of the most iconic words in the history of rugby league and is a perfect description of one of its most infamous games.
The 'Watersplash' Challenge Cup final of 1968 – when Leeds met Wakefield Trinity in monsoon conditions – has since become the stuff of legend. A deluge of epic rain, a controversial penalty try and 'that' last-minute missed goal by Lance Todd Trophy winner Don Fox – whose boots are immortalised on the cover – it contained all of that and more.
With a wealth of new material, former MP David Hinchliffe canvasses the opinions of many who were there – including the players – and uncovers the agony, ecstasy and tragedy of Wembley 1968.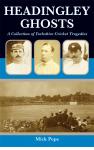 A Collection of Yorkshire Cricket Tragedies
By Mick Pope
ON SALE NOW
Lest we forget … on the 150th anniversary of Yorkshire cricket:
They shared three common threads – Yorkshire, cricket and tragedy
Compiled by Yorkshire cricket writer and researcher Mick Pope, Headingley Ghosts is a dark collection of over 60 Yorkshire cricket biographies, spanning more than 180 years of the game in the county.
From the Sheffield pioneers of the 1820s to the modern tragedy of David Bairstow, this haunting book – through original research and a wide selection of rare images – recalls what became of these tragic Yorkshire cricketers beyond the boundary.
They died young, they died old; they died in obscurity; they died in poverty; they died on the road, in the air and on the rail track; they died by their own hand; they died in war and they died fighting sickness – collectively they are Headingley Ghosts.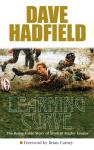 The Remarkable Story of Student Rugby League
By Dave Hadfield
ON SALE NOW
Learning Curve – Dave Hadfield's seventh book about rugby league – is devoted to one of the game's great untold stories.
The spread of Student rugby league throughout England is highlighted by chapters on the development of league at Oxford and Cambridge – where sceptics said it would never penetrate.
Hadfield also looks at the growth of the 13-a-side code in Wales, Scotland and Ireland, as well as among students in Australia, France and New Zealand. The regular staging of Student World Cups, Ashes series and thriving domestic competitions are all covered, alongside the author's inimitable observations of the state of play today.
From dozens of interviews with those most closely involved, rugby league's best-loved writer captures the spirit of one of the sport's great successes – from the dedication it takes at the elite level to the humour it demands in the lower echelons. Whether you played at university or college or not, Learning Curve is an unmissable read for anyone interested in the future of rugby league.
* Learning Curve includes forewords from David Oxley – former chief executive of the Rugby Football League and chairman of the Student Rugby League – and Brian Carney, the Irish student who went on to play with great success in Super League, Australia's NRL and on the international stage with Great Britain.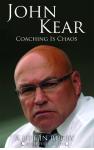 A Life in Rugby – written with Peter Smith
On sale now
From Wembley glory to the great escape, master coach John Kear has seen it all during a lifetime in rugby league.
Born into the sport just a stone's throw from one of its most famous venues, Kear's remarkable rugby career has taken him from schoolboy scoreboard operator at Castleford Tigers to team boss of England and beyond.
In Coaching is Chaos, Kear reveals the fascinating stories behind his famous two Challenge Cup final victories with Sheffield Eagles and Hull, and tells how he kept Wakefield Trinity Wildcats in Super League when all seemed lost – at the expense of his beloved hometown club.
He also outlines the pressures that come with coaching England and for the first time shares the full details behind his controversial sacking at Hull FC.
Kear – whose other clubs include Paris, Bramley and Wigan – has experienced tragedy as well as triumph and he pays an emotional tribute to Adam Watene and Leon Walker, two players who died while he was in charge at Wakefield.
Now coach of Batley Bulldogs and a leading media pundit with Sky Sports, Kear also provides hard-hitting views on the state of the game and ponders where it goes next in this, his unmissable rugby league autobiography.
304 pages, paperback