Politics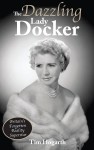 Britain's Forgotten Reality Superstar
by Tim Hogarth
In the north of England there was a put-down for women who had ideas above their station: "Who do you think you are? Lady Docker?"
Through Britain's post-War years, scarcely a day went by when Norah Docker and husband Sir Bernard didn't dominate the newspapers. The Dazzling Dockers, as they became known, were on everyone's lips. Rubbing shoulders with royalty and the era's Hollywood stars, the pair caught the imagination of a public hungry for frivolity.
They were the pioneering reality superstars of their age, controversial standard-bearers for our own celebrity-obsessed 21st century. Yet of the two, there is no doubt whose star shone brightest. Born over a butcher's shop in Derby, Norah Docker went on to enjoy a level of fame second only to a young Queen Elizabeth and Prince Philip. Brash but always fun, Sir Bernard was her third millionaire catch in a row.
Antiques expert Tim Hogarth, star of ITV's Dickinson's Real Deal and Secret Dealers, re-tells a tale once familiar but now almost totally forgotten featuring excessive spending, posh furs, diamonds, gold-plated Daimlers and terrible behaviour, such as when Norah got the couple banned by Prince Rainier of Monaco and saw the jewel that inspired the Pink Panther films stolen, thereby becoming involved with the London underworld. The Dockers sailed the Med on their own superyacht, owned castles and country estates.
It couldn't last, of course, and didn't, but what waves this working class girl made en route from rags to riches and back again. From the Bright Young Things of London's Roaring Twenties to their equivalents in the Swinging Sixties, the adventures of Lady Norah Docker are a dazzling treat.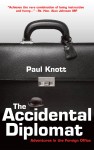 By Paul Knott
"Achieves the rare combination of being instructive and funny…" – Rt. Hon. Alan Johnson MP
Part political intrigue, part comedic travelogue, The Accidental Diplomat is an incident-packed memoir that bridges the chasm between John le Carré and Johnny English.
Its author, Paul Knott, is an ordinary Northern lad who began his working life in a hut on Hull's King George Dock before an improbable career switch to Her Majesty's Diplomatic Service. Tied up in a series of significant world events during two decades spent globetrotting on official duties, his story offers an illuminating insight into the most discreet of the UK's great offices of state, the Foreign and Commonwealth Office. It blends the political with the personal to paint a vivid picture of the exciting and often absurd life of a Crown emissary.
Knott's first posting to post-revolutionary Romania is a punishment for insubordination, but he finds the rampant eccentricity of a country striving to emerge from the Ceauşescu dictatorship inspiring and uproarious. A superficially more attractive but ultimately soulless sojourn in Dubai is enlivened when he is abducted at gunpoint by hospitality terrorists, before a happier time in the police-state of Uzbekistan, where he takes a hands-on approach to pursuing human rights and, with greater success, a gorgeous Kenyan lawyer.
His year in Kiev offers a close-up view of events underlying the ongoing crisis in Ukraine, several James Bond moments and an encounter with a wounded gangster. He is then unexpectedly beguiled by the offbeat charms of Belgium and the EU before his remarkable ride ends in Russia. The great land of contradictions proves both appealing and appalling, not least when a former Russian spy is murdered in London by radiation poisoning.
"An unexpectedly engrossing read" – James Brown, Sabotage Times

'The hilarious and engrossing tale of how one ordinary bloke from Hull stumbled onto the world political stage by accident…' Russ Litten, Author of Scream if You Want to Go Faster and Swear Down