Current Affairs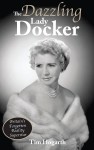 Britain's Forgotten Reality Superstar
by Tim Hogarth
In the north of England there was a put-down for women who had ideas above their station: "Who do you think you are? Lady Docker?"
Through Britain's post-War years, scarcely a day went by when Norah Docker and husband Sir Bernard didn't dominate the newspapers. The Dazzling Dockers, as they became known, were on everyone's lips. Rubbing shoulders with royalty and the era's Hollywood stars, the pair caught the imagination of a public hungry for frivolity.
They were the pioneering reality superstars of their age, controversial standard-bearers for our own celebrity-obsessed 21st century. Yet of the two, there is no doubt whose star shone brightest. Born over a butcher's shop in Derby, Norah Docker went on to enjoy a level of fame second only to a young Queen Elizabeth and Prince Philip. Brash but always fun, Sir Bernard was her third millionaire catch in a row.
Antiques expert Tim Hogarth, star of ITV's Dickinson's Real Deal and Secret Dealers, re-tells a tale once familiar but now almost totally forgotten featuring excessive spending, posh furs, diamonds, gold-plated Daimlers and terrible behaviour, such as when Norah got the couple banned by Prince Rainier of Monaco and saw the jewel that inspired the Pink Panther films stolen, thereby becoming involved with the London underworld. The Dockers sailed the Med on their own superyacht, owned castles and country estates.
It couldn't last, of course, and didn't, but what waves this working class girl made en route from rags to riches and back again. From the Bright Young Things of London's Roaring Twenties to their equivalents in the Swinging Sixties, the adventures of Lady Norah Docker are a dazzling treat.
The eagerly-awaited sequel to The Woman Without A Number
Iby Knill is remarkable. An Auschwitz holocaust survivor from Bratislava, she married a British army officer and set out to make a new life in England, arriving in Cornwall in 1947 to set up home.
After struggling to integrate as an immigrant in post-war Britain, she went on to raise a family and carved careers in civil defence, education, textile design and as a linguist, before gaining an MA, aged 80. The loss of her beloved Bert prompted thoughts of writing, but there was a stumbling block: 60 years of suppressed memories.
Now in her 90s, Iby has since overcome several breakdowns but remains determined to share her experiences with future generations. This eagerly-awaited sequel picks up where her best-seller, The Woman Without a Number, left off. It tells the stories of her brother, father and mother – whose indominability she has inherited – and evokes changing times through a life that has embraced challenge and opportunity.
Poignant, moving and searingly honest, The Woman With Nine Lives is confirmation that the past cannot be avoided but, when the very best of human nature is on display, a brighter future can always lie ahead.