England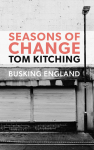 By Tom Kitching
Tom Kitching is one of England's leading traditional fiddle players.
He has worked as a solo performer, band member, dance caller, violin teacher, and street busker. That last element – the busking – was an afterthought, something to be phased out as he built a career in music.
But the busking bug wouldn't go away. Beyond the music and the collecting hat, perhaps fiddling through the streets of England could be a key to finding out who the English really are, how they view themselves and how they deal with change. Is there anything that ties together people across England's many cultural divides, from neat Cotswold villages hugging village greens to former mining villages huddled beside abandoned pits, from multicultural city to Anglo-Saxon market town?
Armed with a violin, a Northern sensibility and a love of life in all its troubling richness, Tom took an 18-month journey through England to find out.
This isn't really a book about busking, though. It's about people, place, and that elusive beast – Englishness. On Tom's street-level odyssey, the lines between friend and stranger blur, informality reigns, and chance encounters make a mockery of careful planning.
As the seasons change and the tally of busking towns grows, the complex mosaic called England confronts its fly-on-the-wall observer with the challenge – define me if you dare.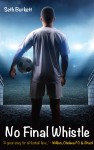 By Seth Burkett
"A great story for all football fans…" – Willian, Chelsea and Brazil
With an introduction by Sam Clucas, Swansea City
Alfie Bennett is going to be a superstar. He is absolutely sure of it. Every second of his life is dedicated to football. And when he gets signed up by the famous Borough Academy, it looks as if he's well and truly on the way to achieving his dream. Yet life at Borough isn't all that it seems…
'A passion for the beautiful game shines through in this wonderful title…' – International Soccer Network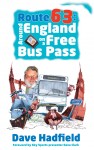 By Dave Hadfield
With a foreword by Sky Sports presenter Dave Clark
Early on the morning of his 63rd birthday, DAVE HADFIELD walked out of his front door and caught a bus…
It was the first stage in an epic journey that would take him around the furthest flung corners of his native England, showing it to him from a completely new angle.
Already acclaimed for his books on sport and music, Hadfield has broadened his canvas for what might well be his finest work yet.
Heading south along the Welsh Borders, west to Land's End, along the South Coast to Dover, through London and up the eastern side of the country to Newcastle, through the Pennines and the Lakes and back home to Lancashire; he chronicles what he sees and hears on an itinerary that involves over 100 local buses.
Better still, he does it all for nothing – on a bus pass for which he was qualified by Parkinson's Disease. Undeterred by that disability, he explores the country he loves with a keen eye and ear for the absurd.
By turns thoughtful and hilarious, Route 63 will appeal to anyone who has enjoyed Hadfield's writing for the Independent newspaper, as well as his highly popular previous outings. Those new to his unique style, can prepare to discover why he has been called Bolton's very own answer to Bill Bryson.