football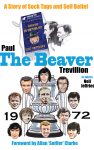 A STORY OF SOCK TAGS AND SELF-BELIEF
As told to Neil Jeffries
Foreword by Allan 'Sniffer' Clarke
Imagine a world without 'Marching On Together', sock tags and Target Balls…
Imagine a world in which pre-match warm-ups and football shirts with the player's name on the back never existed…
Imagine a world without Paul 'The Beaver' Trevillion… and that would be today's world.
Although first and foremost an artist, Paul 'The Beaver' Trevillion is a man with brilliant ideas. His long career has introduced him to all the world's leading sportsmen, as well as royalty and politicians, and given him unique insights, drive and self-belief.
Those qualities and ideas he took to Don Revie in 1972, aiming to improve the image of the club and bring the players closer to the fans. Inventions such as sock tags, Target Balls and a hit single that became an anthem are remembered and loved to this day. New concepts including pre-match warm-ups and putting a player's name across his shoulders proved Trevillion was decades ahead of his time.
In fact everything he suggested worked and together his efforts turned Leeds United into the world's first modern day football club. And it only took him 50 days. Now, 50 years later, all the incredible secrets of that brief but unforgettable time are revealed…
Size – 218 x 22 x 284. Hardback – 176 pages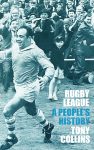 By Tony Collins
In 1895, the game of rugby league was born. Ever since, it has brought us thrilling matches, magical players and countless memorable moments. Published to coincide with the game's 125th anniversary, Rugby League: A People's History tells the story of the sport in all its glory, from global superstars to local supporters and everyone in between … professionals and amateurs, men and women, officials and volunteers.
It goes back to the start of rugby and explains why rugby league was born, how it grew around the world, and what enabled – and still enables – it to triumph over adversity.
This is more than just a history of rugby league. It is a social history of the life and times of the north of England.
Tony Collins is emeritus professor of history at De Montfort University, whose books include The Oval World: A Global History of Rugby and How Football Began. He has won the Lord Aberdare Prize for sports history book of the year four times, and appeared on many BBC television and radio programmes.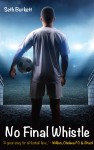 By Seth Burkett
"A great story for all football fans…" – Willian, Chelsea and Brazil
With an introduction by Sam Clucas, Swansea City
Alfie Bennett is going to be a superstar. He is absolutely sure of it. Every second of his life is dedicated to football. And when he gets signed up by the famous Borough Academy, it looks as if he's well and truly on the way to achieving his dream. Yet life at Borough isn't all that it seems…
'A passion for the beautiful game shines through in this wonderful title…' – International Soccer Network