northern union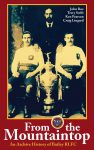 by John Roe, Terry Swift, Ken Pearson and Craig Lingard
The history of Batley Cricket, Athletic and Football Club – later known as Batley RLFC and more recently Batley Bulldogs RLFC – is a very rich one.
From its birth in 1880, evolving from the town's cricket club that pre-dated rugby football, Batley RFC spent 15 years under the aegis of the Rugby Football Union before severing those links and joining the breakaway Northern Union that subsequently became rugby league.
All of which makes today's Batley Bulldogs – still known to some as the Gallant Youths – one of the oldest rugby league clubs in the world, playing on a ground that is among the sport's oldest venues.
From the Mountaintop is the product of a project funded by the National Lottery heritage Fund. A truly collaborative effort, the book is written by the author of 2014's Sermons from the Mount, John Roe, whose chapters build upon an enormous research effort by Terry Swift.
Terry made extensive use of the National Newspaper Archive to gather and compile an archive of Batley's very own. It now features over a thousand articles related to the club drawn from more than fifty different titles reaching back to the late nineteenth century. That archive is now a central artefact of the Batley RLFC Heritage Project.
Terry was ably assisted by Ken Pearson, who unearthed additional articles from the archive of the Batley Reporter and Guardian and the Batley News, housed in Batley Library. Finally the club's current head coach, Craig Lingard, was overall co-ordinator of the project, ensuring the separate elements came together in a seamless fashion.
Contains a foreword by former Batley Bulldogs head coach John Kear.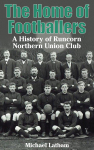 A History of Runcorn Northern Union Club
by Michael Latham
Runcorn was a hotbed of rugby in the late Victorian era, the town's club a proud founder member in 1895 of the Northern Union – the breakaway game that became known as Rugby League.
Yet that great rugby tradition was ended by the First World War, with devastating effects for many Runcornians, including members of the rugby club, who served and lost their lives.
Runcorn nurtured ten international rugby players in total, all but one born within a few hundred yards of the Irwell Lane ground.
Respected sports writer and historian Michael Latham recreates those far-off days when the oval ball dominated and the town's heroes included Harry Speakman, a member of the first rugby tourists to Australia, Sam Houghton, Jimmy Butterworth, Jimmy Jolley and Dick Padbury, among just a few in a gallery of colourful characters, the rugby league superstars of their day.
With a detailed biographical and records section to complement the deeply researched narrative, this is one of the most comprehensive histories ever written about the Northern Union and contains around three hundred photographs.
Harry Price was once a promising Runcorn player, snapped up by Wigan in 1906, where he became a highly regarded and popular player and captain. The report announcing his signing in the Wigan newspaper had a simple, approving testimonial: "Price was born in Runcorn, the home of footballers." Hence the book's title.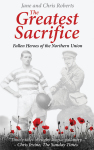 FALLEN HEROES OF THE NORTHERN UNION
By Jane and Chris Roberts
They were among the sporting elite of 1914 – the stars of the Northern Union – idolised by thousands of enthusiastic men, women and children up and down the land.
Yet despite their heroic status in what was soon to become known as rugby league, these warriors of the playing field were willing to sacrifice their careers – and then lives – on the World War One killing fields, for King and Country.
Other sports have honoured their Great War fallen over these past 100 years, producing Rolls of Honour to ensure that their ultimate bravery is never forgotten; not so rugby league – until now.
The Greatest Sacrifice – Fallen Heroes of the Northern Union – rights that wrong. It tells the story of talented sportsmen who, when war was declared on 4 August 1914, duly departed for France, Belgium and beyond, never again to see the rugby league towns and grounds they once so famously graced.
Among those who fell were three members of Great Britain's 1914 summer tour to Australia and New Zealand. A number of other former internationals died too, as did many more who had earned top domestic honours with their clubs. Some of the youngest players were just embarking on professional careers and therefore never able to fulfil their potential.
Each player featured has a different tale to tell – from childhood to rugby stardom to enlistment into the British Army and, finally, the greatest sacrifice of all.