NRL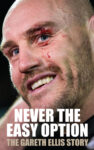 The Gareth Ellis Story – with Vince Groak
A shy, introverted rugby league-loving boy conquered the sport on both sides of the world, reaching the summit of the game while continually doubting himself.
Always prepared to work the hardest to achieve his goals, four times he faced life-changing decisions; to leave Wakefield, who gave him his start; depart from Leeds, when part of the club's 'golden generation'; turn his back on the NRL while at Wests Tigers, despite being the club's player of the year on three consecutive occasions; and to choose Hull FC on his return to Super League.
On each occasion, as he reveals in candid detail, he never took the easy option. This book is the story of his glorious career, including the brave decision to come out of retirement in 2019.
Unashamedly open and honest, Ellis defines the nebulous concept 'club culture'; reflects on his sacrifices to become one of the game's most revered talents; how the international game – where he won 38 caps – must be improved; and reiterates that his sole aim in over 480 career appearances was to be the kind of player that others wanted beside them.
Never The Easy Option offers rare insight into what it takes to be a professional sportsman.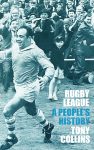 By Tony Collins
In 1895, the game of rugby league was born. Ever since, it has brought us thrilling matches, magical players and countless memorable moments. Published to coincide with the game's 125th anniversary, Rugby League: A People's History tells the story of the sport in all its glory, from global superstars to local supporters and everyone in between … professionals and amateurs, men and women, officials and volunteers.
It goes back to the start of rugby and explains why rugby league was born, how it grew around the world, and what enabled – and still enables – it to triumph over adversity.
This is more than just a history of rugby league. It is a social history of the life and times of the north of England.
Tony Collins is emeritus professor of history at De Montfort University, whose books include The Oval World: A Global History of Rugby and How Football Began. He has won the Lord Aberdare Prize for sports history book of the year four times, and appeared on many BBC television and radio programmes.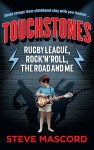 Rugby League, Rock'n'Roll, The Road and Me

by Steve Mascord

Steve Mascord – born Andrew John Langley – was obsessed with rugby league and rock'n'roll. Long after almost everyone he knew, he clung to these things like twin teddybears, turning at least one of them into a career and making a bit of money out of the other.
At the age of 47 he owned precisely nothing aside from hundreds of records and CDs and almost every edition of Rugby League Week ever printed. He was unmarried, had no car or property and was the proud owner of $50,000 of credit card debt. Then one day he discovered the truth about himself.
He always knew he was adopted but it turned out he was part of a bohemian family, his mother forced to give him up after suffering a mental breakdown. She searched for him until her dying day. Steve met uncles and cousins and aunties he never knew existed and for the first time in his life he felt whole. And he looked around that storage room full of CDs and football magazines and felt sad; a sense of loss. He appeared in newspapers and on radio and television and people thought he was successful but had he really created a life for himself? Or was he living in a childhood fantasy, compensating for what had been missing, ready to fall down on top of him as traditional media imploded?
Steve thought 'enough of being Steve Mascord, who is not a real person. Time to finally be Andrew John Langley'. Having figuratively thrown all his toys out of the cot, he decided to conduct an audit. Which ones to pick up off the floor and keep in his new life, and which to leave laying there forever.