Hock: The Real Me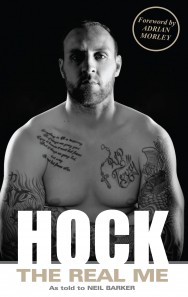 CURRENTLY OUT OF PRINT
The autobiography of Gareth Hock - As told to Neil Barker
With a foreword by Adrian Morley 
Gareth Hock is widely seen as the bad boy of rugby league. A player who, in his early years with hometown Wigan, seemed to have the world at his feet was instead derailed by a drugs ban, skirmishes with officials and other headline-grabbing controversies.
Yet now, for the first time, Hock insists that there is more to this private family man than that, while putting his side of a story that has never been short of incident.
Hock: The Real Me is a rugby league book that - like the player himself - packs a real punch!
160 pages, paperback.
People who bought this item also bought