Broken Time – The Complete Script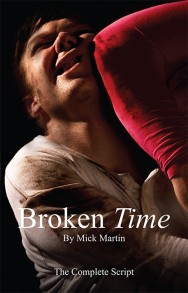 By Mick Martin
Lewy Jenkins is a young Welsh rugby player, lured north by the promise of money and sporting glory; the David Beckham of his day. Lewy's sweetheart, Bessie Butterworth, is a rising star of the music hall. Beautiful and flirtacious, life has taught her harsh lessons.
These are the protagonists at the centre of Broken Time, a critically-acclaimed play by award-winning playwright Mick Martin. Set in Victorian Yorkshire, where fictional West Broughton Rugby Club are enduring a torrid run of defeats, it is a story of Corinthian idealism and class struggle amid the Industrial Revolution and tumultuous events that led to the historic rugby league - rugby union split of 1895.
After an eye-catching tour across the North of England, the complete script of Broken Time is published here for the first time. This edition also contains a foreword by Mick Martin himself and a specially commissioned introduction by respected rugby historian Professor Tony Collins.
People who bought this item also bought